Return to Site Map
This website was created by May LANCHBURY, though all thanks and credit go to 'Uncle Dex' for his amazing hard work. I can not begin to imagine the hours and dedication this transcription work took, and would like to thank him on behalf of everyone who will view this site in the future. You're my hero Uncle Dex!!!
Please send me (May) an email if you wish. Any corrections or comments will be welcomed.
A full emailed copy of this work as a Word document attachment is available freely on request with the only condition being that no charge is ever made to share it with others. nb It is in excess of 400 pages and almost 2 Meg in size.
I was emailed in August 2011 by a lady named Victoria. She is a grand-daughter of the prolific author, H.E. Bates, most famed probably for his work 'The Darling Budsof May'.

Victoria writes 'I am the eldest grand-daughter of the author H.E.Bates. When my grandmother died we found letters that H.E. had written to her from Bledlow before they were married. It seems he was staying for 2 weeks rest (he was never a terribly well young man), and that there were others staying in what sounds rather like a B&B type atmosphere. I think he may have stayed in 1927 also.

The letters are dated March 1928 and there is no address except:
c/o E. Saunders, Bledlow.

The only clue I have is that in one letter he writes that 'the moon shines in at the window, over the valley and the orchard...' which isn't much, but it's all I have.

If you have any clue at all I'd be terribly grateful. The letters are lovely. He was head over heels in love with my grandmother and sent her primroses which he had gathered, and then primroses which he 'had to buy' - in Chinnor do you think? She sent him peaches and pears from Rushden. He talks of an artist staying at the same place and with his wife, and that the artist painted him.'

Please, if you have any information that may help at all, could you email Victoria at vickywicks(at)hotmail.co.uk
There is also a photograph 'Taken at his home - The Granary - in the early 30's I should think.'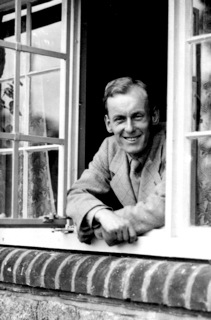 Photograph on this page of Bledlow Ridge Old Vicarage, with very kind permission of Peter GOODEARL of Princes Risborough.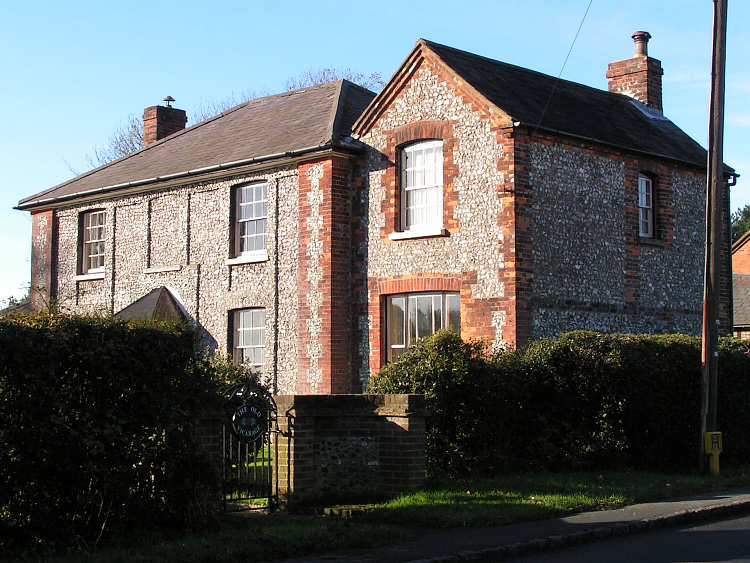 This page holds the 1900s records. Click on the following links to go directly to
1500s / 1600s / 1700s / 1800s / Baptism Index / Marriage Groom Index / Marriage Bride Index / Burial Index

Bledlow, Buckinghamshire, 1900s Parish Transcript

1900 BAPTISMS
Isaac Moses son of William & Elizabeth Brooks bapt 14 Jan 1900
Frederick William son of William Albert & Elizabeth Paxtin bapt ... Feb
Winneford Nellie dau of Simeon & Julia Smith bapt 8 July
Gladys Ruth dau of James & Eleanor Batten bapt 9 Aug
Albert Victor son of Daniel & Jane Brooks bapt [ ]

1901 BAPTISMS
Thomas William son of William Robert & Anne Jane Keen bapt ... May 1901
[This May be Thomas AND William sons of William & Anne AND Albert & Jane]
William Charles Victor son of Albert & Jane Keen bapt [ ] May
Francis Reginald son of Albert & Jane Keen bapt [ ] May
Elizabeth Ann dau of Albert & Jane Keen bapt [ ] May
Albert Victor son of Daniel & Jane Brooks bapt [ ] May
Elsie May dau of Harry & Ada Turner [ ] July

1902 BAPTISMS
Eva dau of Evan George & Ann Stalwood bapt Feb 1902
Herbert Jabez son of William & Anna Keen bapt 13 Apr
Jessie or Tessie dau of James & Ellen Batting bapt 7 Feb 1902
Ernest Albert son of Ernest & Jane Gomm bapt Sept 1902
Alice Mary dau of Ernest & Jane Gomm bapt Sept 1902
Jessie dau of James & Ellen Batten bapt Sept 1902

1903 BAPTISMS
Mabel Elizabeth dau of Simeon(?) & Julia Smith bapt Mar 1903
Mabel Lily dau of Henry & Ada Turner bapt 19 Apr
Robert David son of James & Elizabeth More(?) bapt 7 June
Elsie Anne dau of Walter Robert & Annie Sarah Keen bapt 26 July 1903



Go to 1500s / 1600s / 1700s / 1800s / Baptism Index / Marriage Groom Index / Marriage Bride Index / Burial Index
Home Page
Site Map