The birth of Georgia May LANCHBURY
Nathan and Amie LANCHBURY are proud to announce the arrival of Georgia May in August 2005.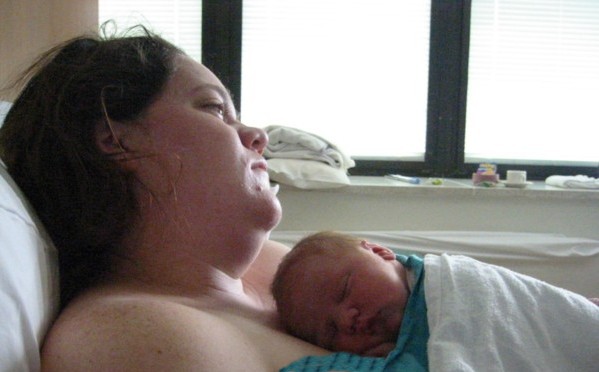 Amie. Thoughtful and content.
The new little family - Nathan, Amie and Georgia May.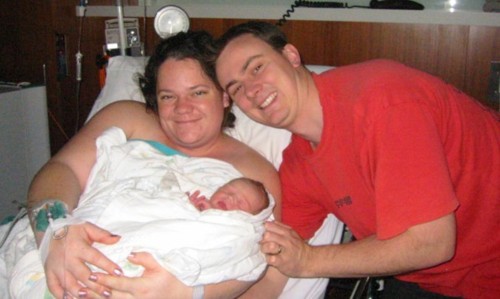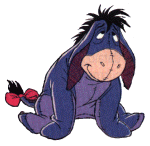 Just Georgia, aged 7 hours.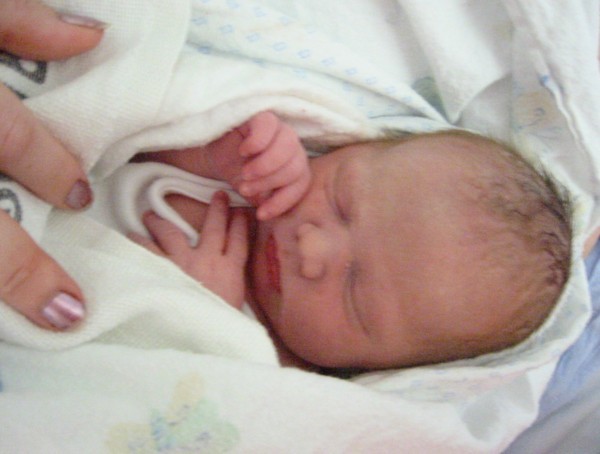 Georgia's feet in Nathan's hand.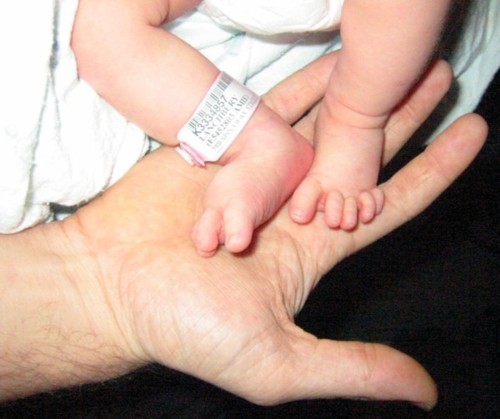 Proud Granny May having her first cuddle with Georgia, aged 7 hours.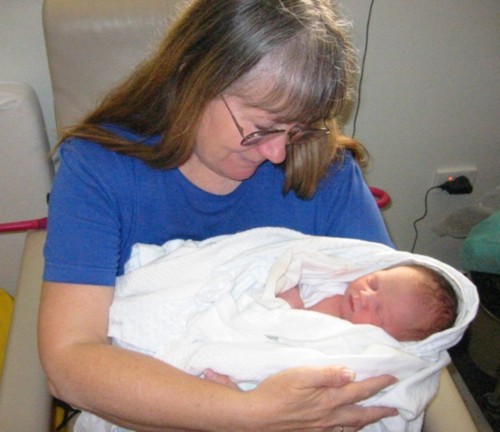 Proud Grandad David holding Georgia for the first time, aged 10 hours.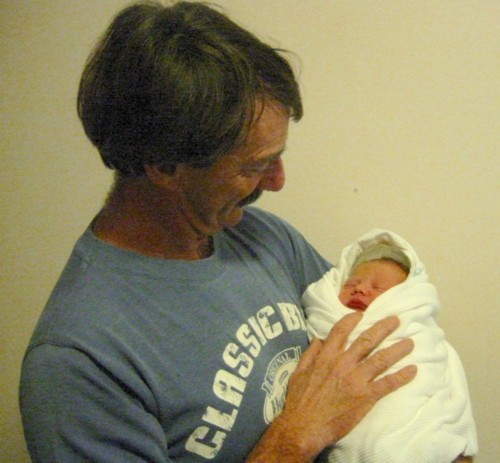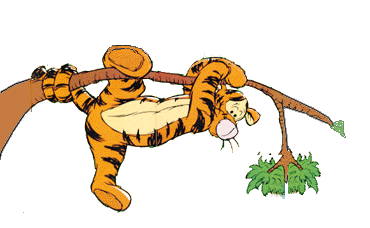 5 Generations. Georgia aged 17 days with her Parents, Grandparents, Great Grandmother and Great Great Grandmother.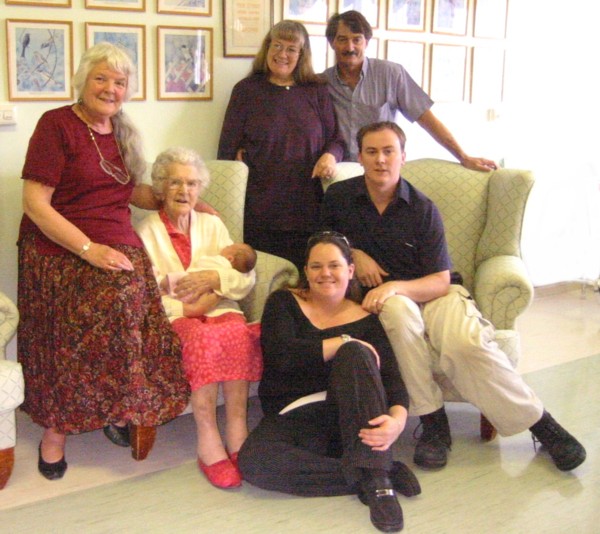 Click here to see Nathan and Amie's marriage in 2002.
Click here to see Georgia as she's growing.
Click here to return to the LANCHBURY homepage.